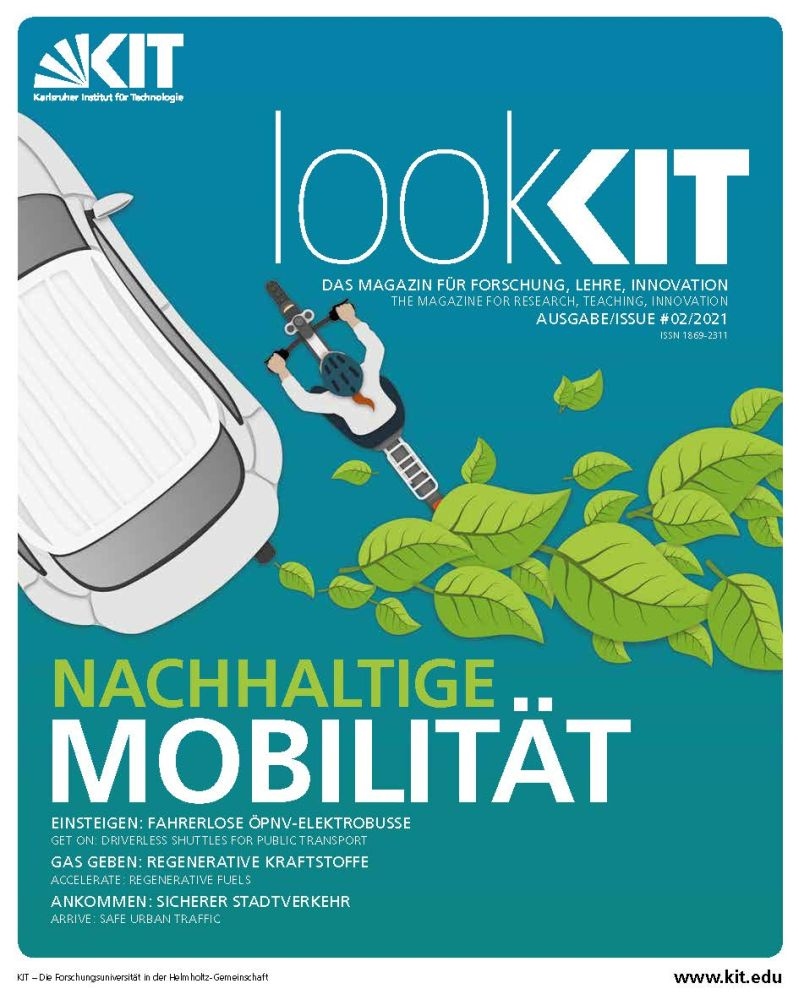 New Article about reFuels in the Reseach Magazine lookKIT
The current issue of KIT's reseach magazine lookKIT focuses on the topic of sustainable mobility: There are many aspects to sustainable mobility. Which automobile drive technologies will we rely on in the future? How will we shape our urban and rural mobility spaces? What is our vision of socially fair mobility? These and many other questions are on the agenda of scientists at KIT.
Read the article about the reFuels project on pp. 28-32.
Read article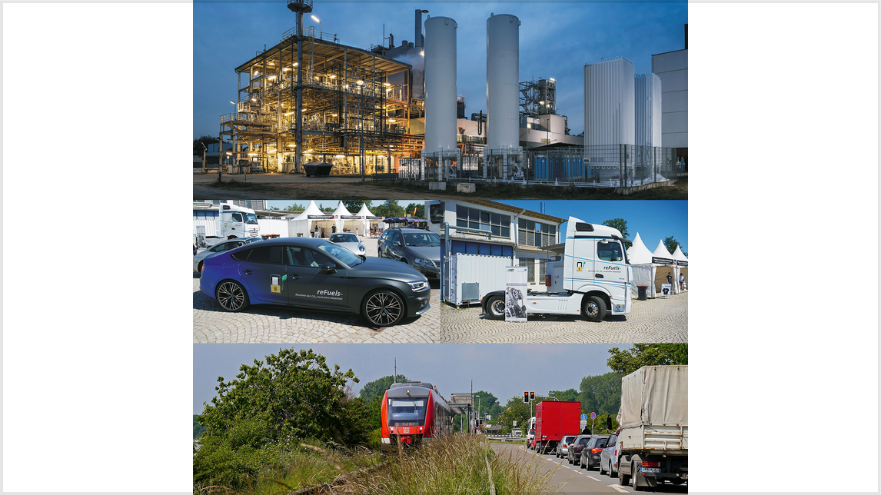 reFuels at HANNOVER MESSE 2021
Innovation. Inspiration. Interaction. In 2021, the HANNOVER MESSE 2021 Digital Edition focuses on "Industrial Transformation".
Karlsruher Institute of Technology (KIT) is Showcasing Selected Highlights of Technology Development at Two Virtual Booths from April 12 to 16: "Future Hub" and "Energy Solutions". The Project "reFuels - Rethinking Fuels" is presented by project coordinator Dr. Olaf Toedter.
Find out more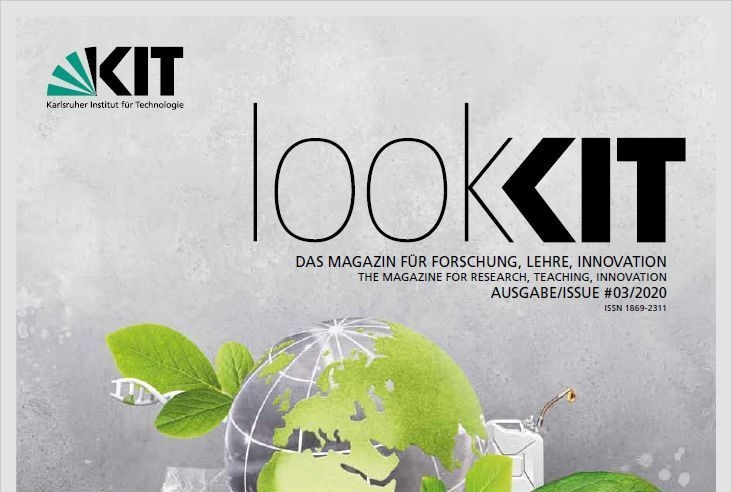 Regenerative Fuels for the Climate - One of the Building Blocks for CO2-neutral Mobility
Interview on renewable fuels and bioeconomy with Professor Jörg Sauer, head of Institute of Catalysis Research and Technology (IKFT) of KIT, and Professor Nicolaus Dahmen, who coordinates fuel production in the project "reFuels - Rethinking Fuels".
Read magazine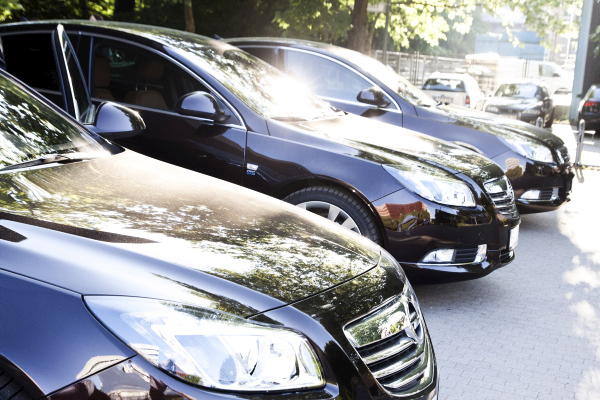 Drive systems of the future
Conventional fuels, such as diesel and gasoline, are associated with too high pollutant emissions that are hazardous to the climate. Which technology will be used in future cars? Click here for a contribution by the Helmholtz Association with Thomas Koch from KIT's Institut für Kolbenmaschinen.
Read article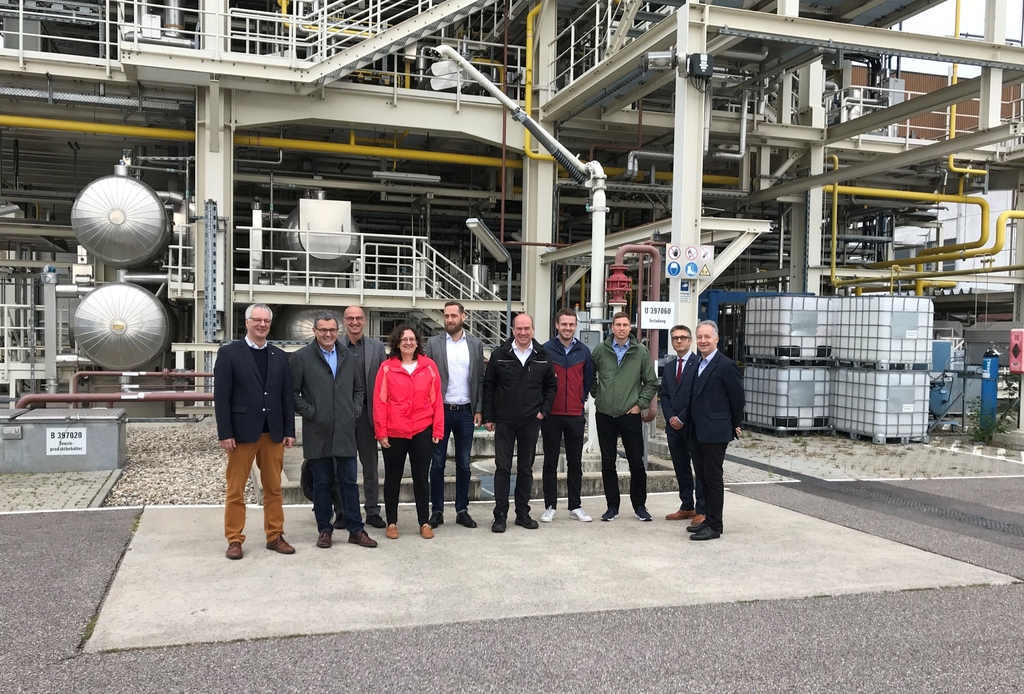 "Deutsche Bahn" at KIT
Representatives of 'Deutsche Bahn' visited KIT to talk about DB's participation in the "reFuels" project. Among other things, they visited the bioliq system.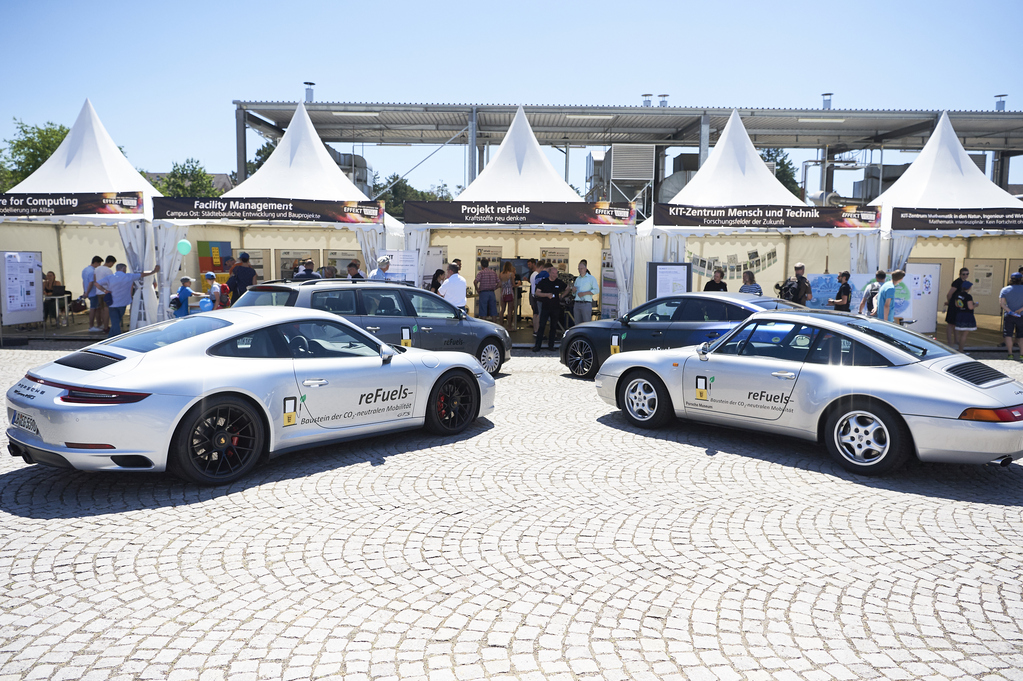 reFuels at Open Day at KIT
At the KIT Open House, visitors were able to find out more about regeneratively produced CO₂-neutral fuels.
Read press release
reFuels in the research magazine lookKIT
Rethinking fuels: refuels research offensive on regenerative fuels launched - find the article on pages 16 to 19.
Read more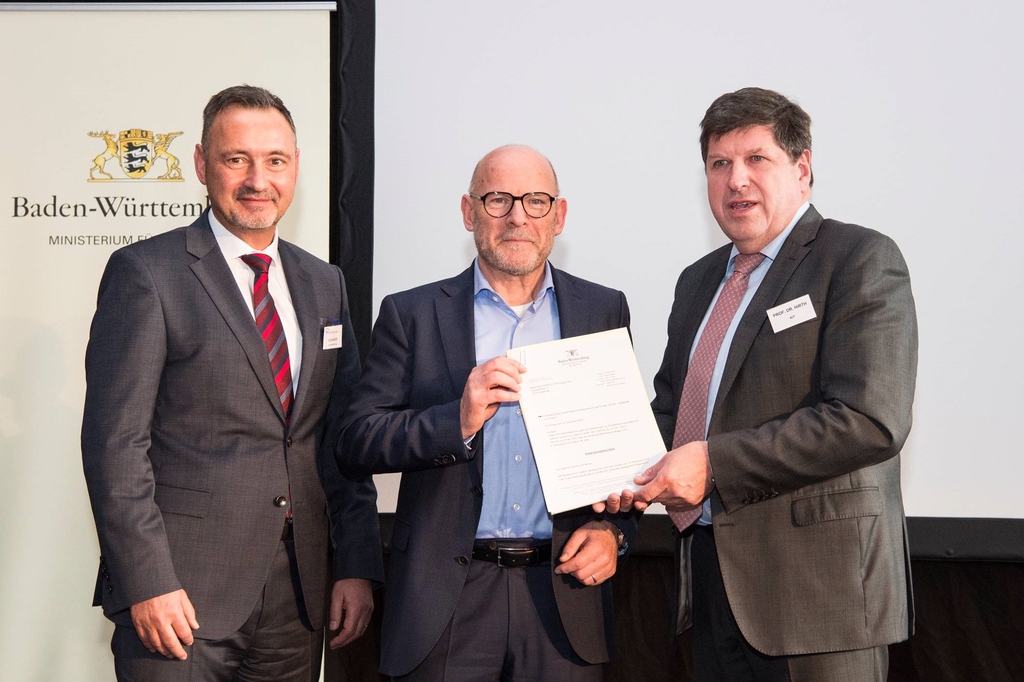 Start of the Project "reFuels – Rethinking Fuels"
State Transport Minister Hermann: "Fuel Production with the Help of Renewable Energy Serves Climate Protection"
Read press release
Research Initiative on Regenerative Fuels
State Government, KIT, and Industry Agree on "reFuels - Rethinking Fuels" Project to Explore Alternatives to Fossil Fuels
Read press release